Standard Edition
Deluxe Edition
Gold Edition
Collector's Edition
Figurine
CARTMAN'S COON-THEMED BIG WHEEL
Ubisoft presents the RC Coon Mobile, Cartman's Coon-themed big wheel. This collectible is app-enabled, allowing it to turn freely, spin in place and move forward or backwards. The Coon's personality comes to life with lines from the game!!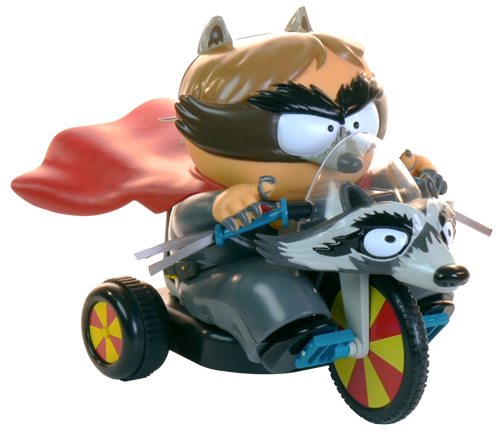 Controlled with free smartphone app (iOS and Android) via Bluetooth.
Moves in eight directions.
Library of 12 pre-recorded lines voiced by The Coon.
Made of high-quality rotocasted vinyl, PVC and ABS plastic.
Height: 15,5 cm
Buy now
Mysterion
Ubicollectibles presents its latest creation with the darkest super hero from the South Park universe: Mysterion the super hero alter-ego of Kenny. This 6'' Mysterion pose is exclusive to this figurine.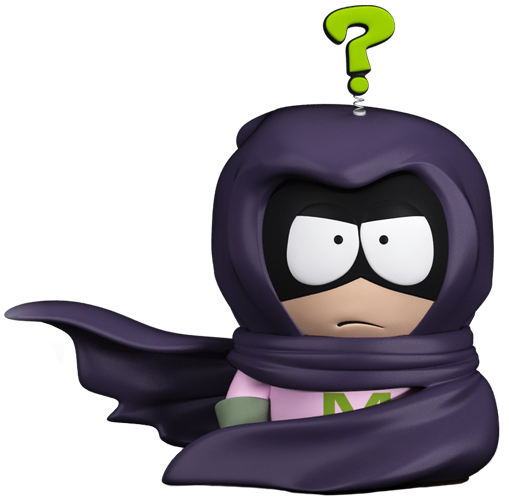 Height: 18,8 cm
A bobble spring question mark on his head
A dynamic cape darker than the darkest of super heroes!
An iconic pose of Mysterion standing in the wind at night
Buy now
Media