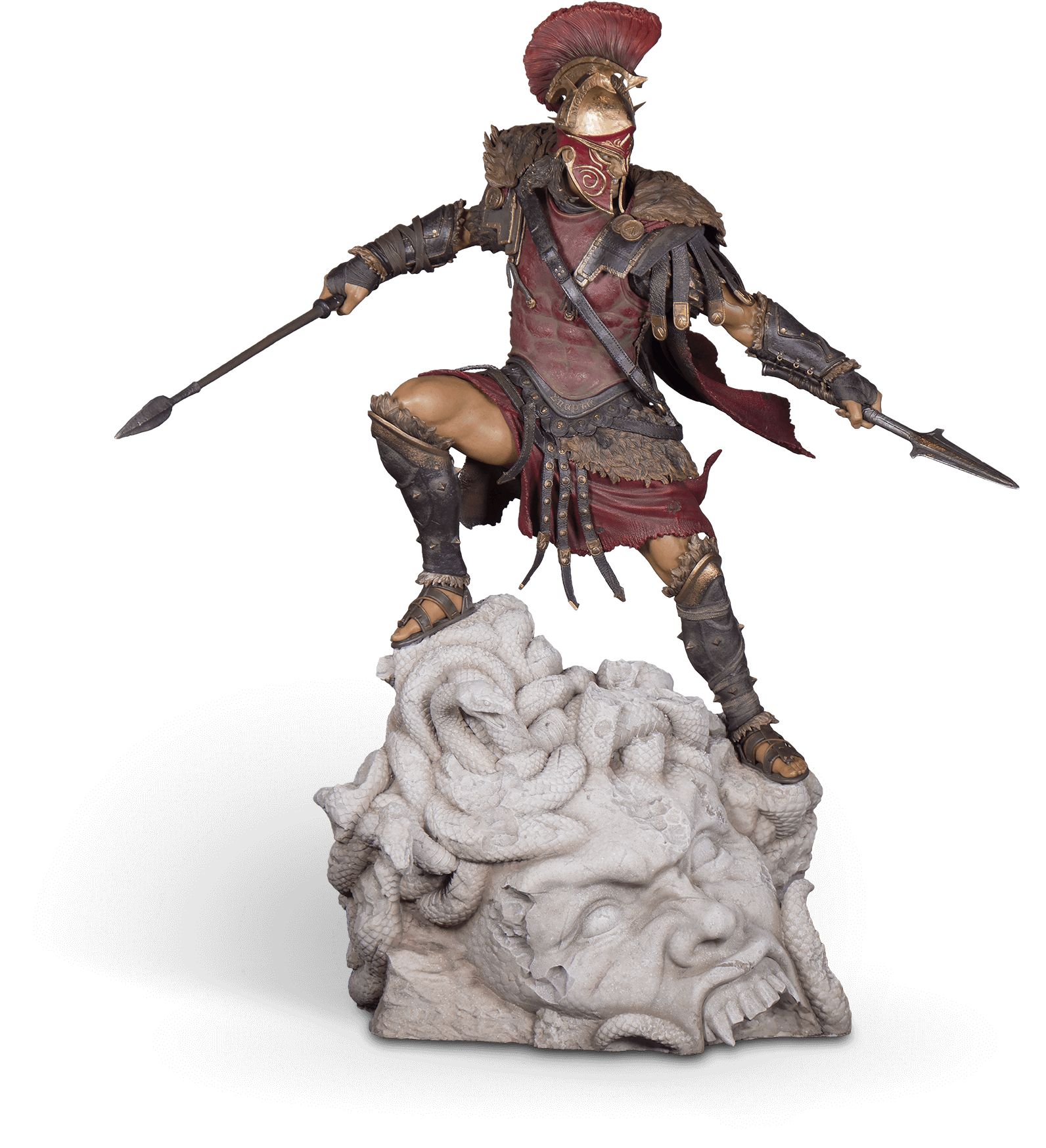 Alexios

Legendary Figurine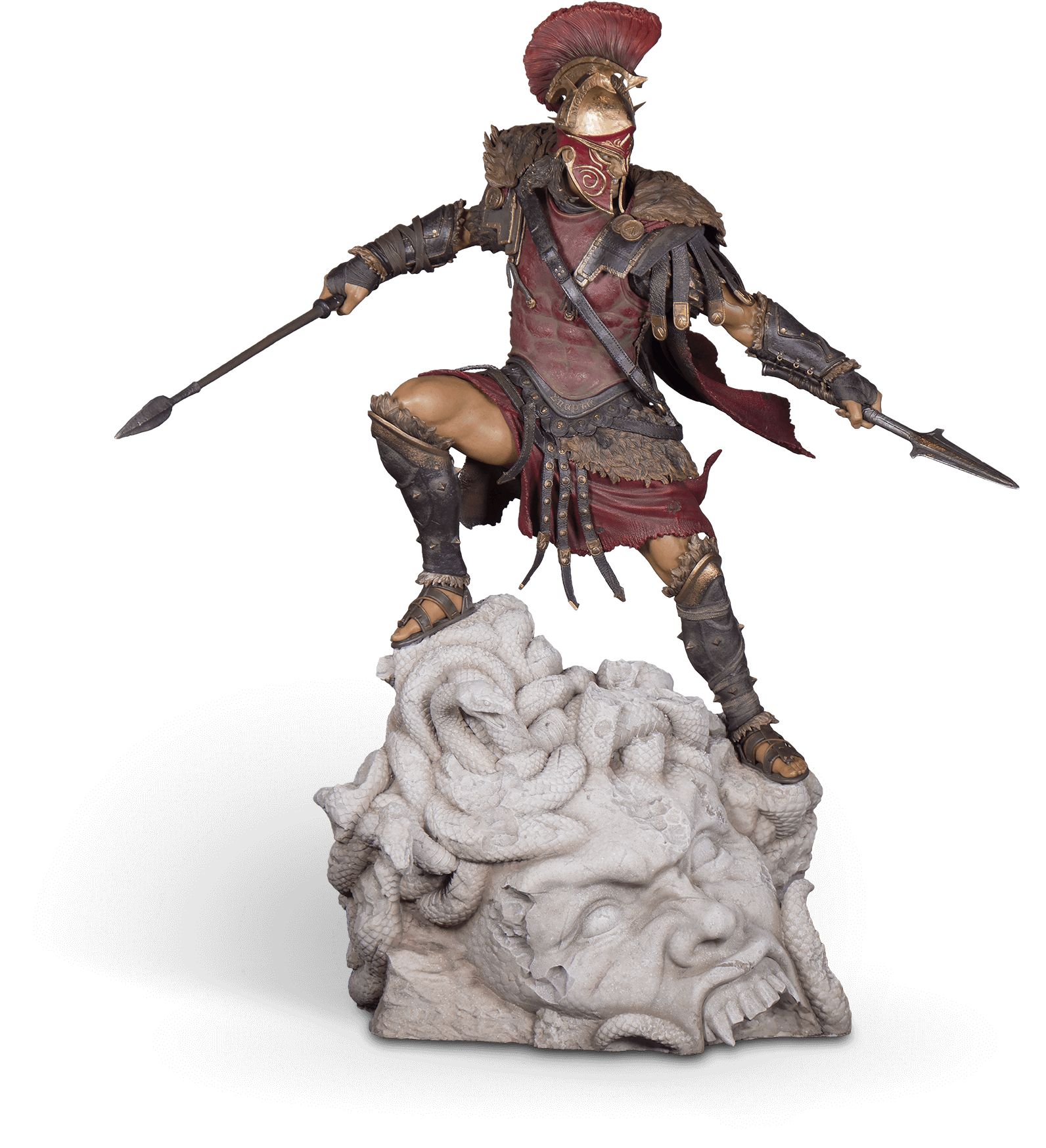 The Ubisoft Store is delighted to present the statue from the Legendary Edition, inspired by Alexios from Assassin's Creed® Odyssey.
Exclusive Limited Edition. Only 150 units remain in USA. Product available now!
$ 599
$ 749
Add to Cart
Features
Discover this finely-detailed collector's item showing Alexios in a fighting pose on a Medusa base, wearing the iconic Hero of Sparta outfit and armed with the emblematic Broken Spear of Leonidas.
Numbered, limited edition of 1,900 units Worldwide (certificate of authenticity included)
Iconic Hero of Sparta outfit as seen in the game
Highly-detailed statue made entirely of resin
Height : 26" ¾
Exclusive to the Ubisoft Store
Alexios is a fiercely independent mercenary who is always willing to help those in need. He is youthful and funny, yet behind his good humor hides guilt and anger. He grew up in Sparta with his family, and was trained in combat like a true warrior by his parents.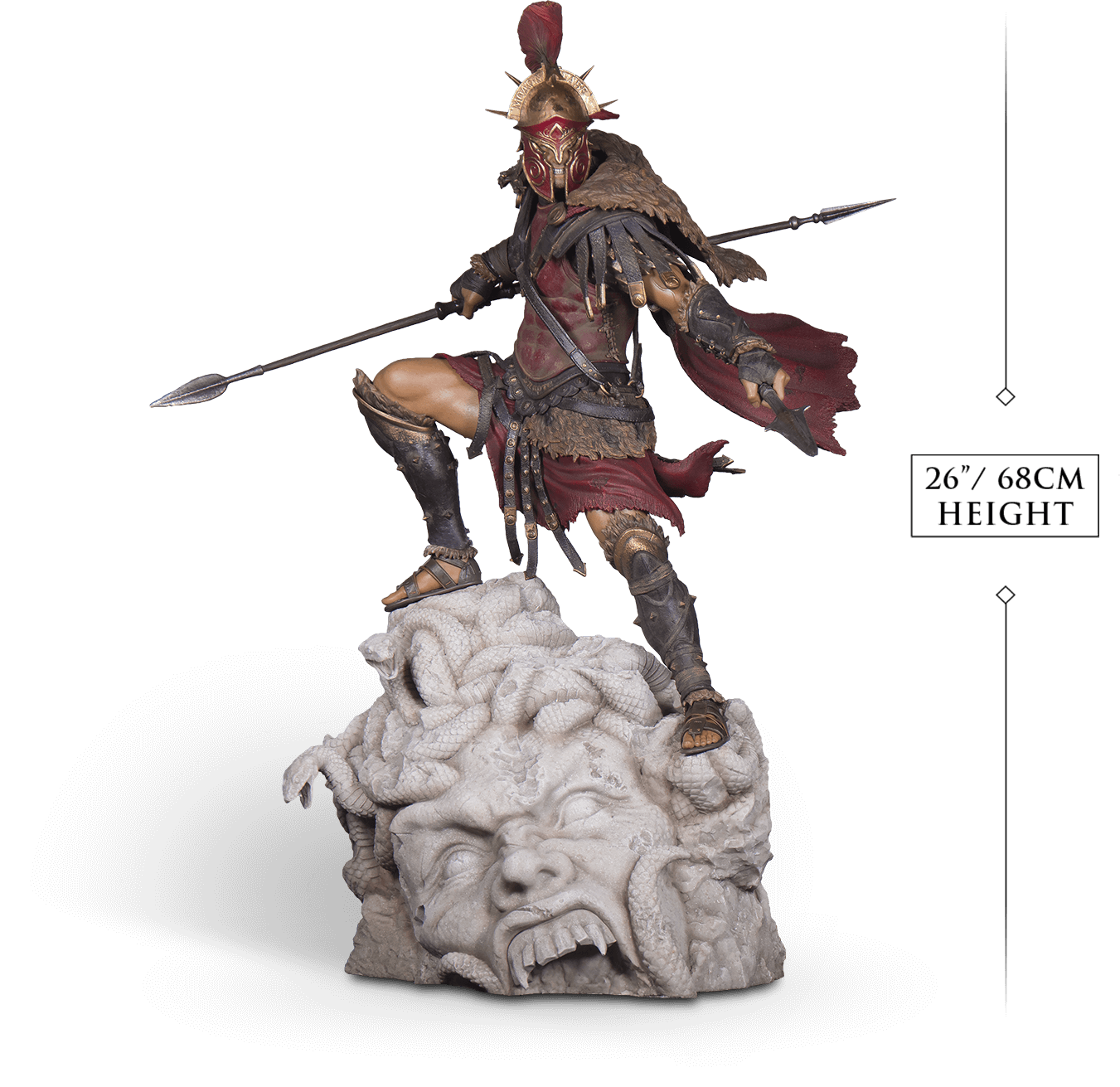 $ 599,20
$ 749
Add to cart
Discover more from the Assassin's Creed Odyssey Collection