Buy Now
THE BROTHERHOOD
BEGINS
Assassin's Creed® Origins is a new beginning. Journey into Ancient Egypt and reveal the secrets behind the Great Pyramids, forgotten myths, and the last pharaohs. Unfold the never-before-told origin story of Assassin's Creed and witness the creation of the Brotherhood.
EGYPT AS YOUR
PLAYGROUND

Journey through a country with the most diverse landscapes and wildlife ever seen in an Assassin's Creed game. From the lush banks of the Nile to the hot deserts, you will come across forgotten tombs and legendary pyramids and encounter renowned figures.

x

DISCOVER
THE ORIGINS OF
THE CREED

Explore the story of the birth of the Brotherhood in a captivating adventure that takes place more than 2000 years before the present day.

MANY MEMORABLE
QUESTS

Dive into the sands and untold stories of Ancient Egypt through many unique quests, each of which you a deeper glimpse into this mysterious world.

ENJOY DEEPER RPG
GAME MECHANICS

Engage in numerous different quests to level up and unlock new skills. Each quest is a new story to explore. Craft your weapons to play the way you want it and master a whole new fight system.

DAWN OF THE CREED
Legendary Collector's Edition
Discover Assassin's Creed Dawn of the Creed Legendary Edition.
Be among the firsts to dive into the Assassin's Creed® Origins universe with this never seen before Collector's Edition. Featuring a 28.7" high-end resin statue of Bayek, a protector of Egypt whose personal story will lead to the creation of the Assassin's Brotherhood, and his eagle Senu, this exceptional Collector's Edition is ready to be ships in July* exclusively on the Ubisoft Store with only 999 units Worldwide! *Starting July will be shipped to the customers: The statue of Bayek, the certificate of authenticity, the Steelbook™, four large lithographs, and the Bayek's eagle skull amulet packaged in the collector's case. **On D1, the same customers will receive the Assassin's creed Origins Gold Edition, the world map, the art cards, the game's official soundtrack and the game's art book.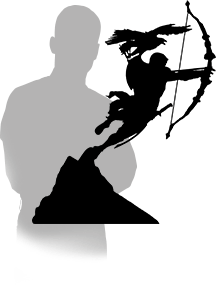 The highly detailed 28.7"
Resin statue representing Bayek and Senu.
Numbered 1 to 199 by Ubicollectibles.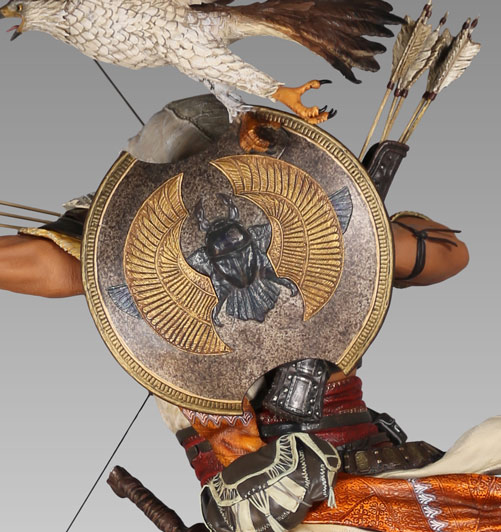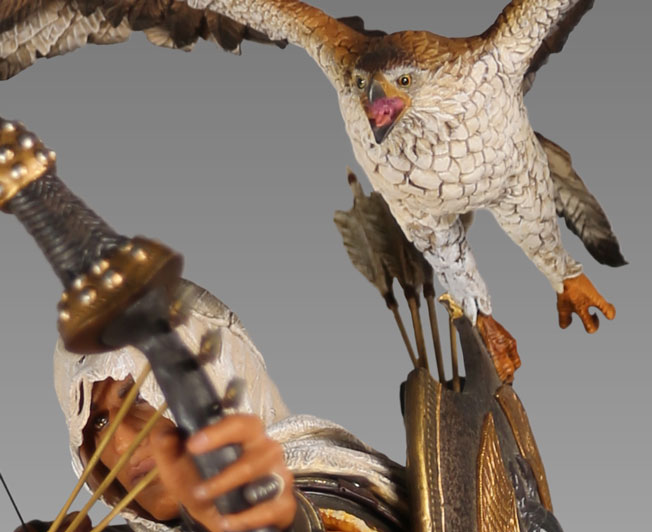 DAWN OF THE CREED
Collector's Edition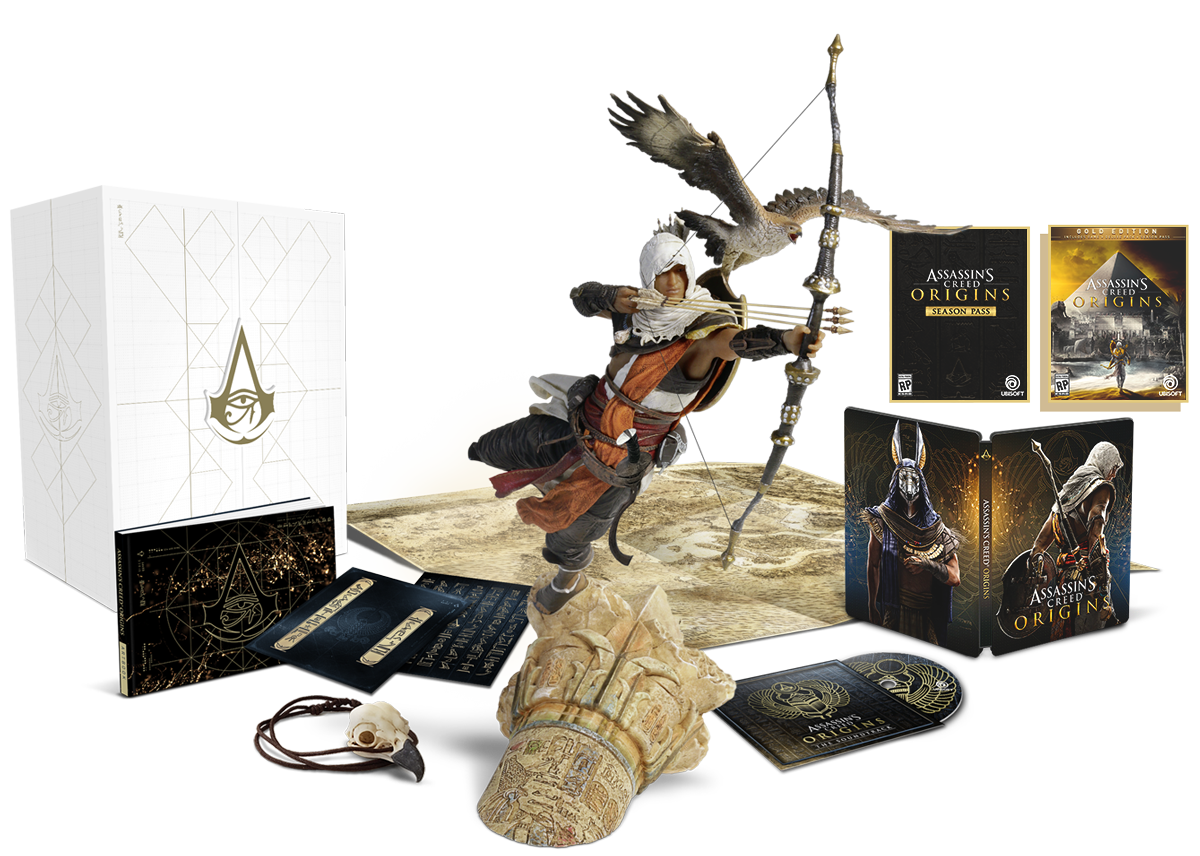 Our Offers
Pre-order

to get a
Bonus Mission

Discover the secrets behind the construction of the
first Pyramids and what mysteries lay within

Standard
Edition

Deluxe
Edition

Gold
Edition

Steelbook Gold
Edition

God's
Edition

Dawn of the Creed
Edition

Dawn of the Creed
Legendary Edition

Base game
Deluxe Content
Season pass
The World map (Physical only)
The game's official soundtrack
The game's art book
Bayek's eagle skull amulet
Two original art cards
Steelbook
4 Large lithographs
Bayek's figurine on the Sekhmet Statue (10.2")
Bayek & Senu figurine (15.4")
Numbered Bayek & Senu figurine in resin (28.7")
Ships in July

$59.99

Buy now

$69.99

Buy now

$99.99

Buy now

$109.99

Buy now

$119.99

Buy now

$159.99

Buy now

$799.99

Sold Out