New quest system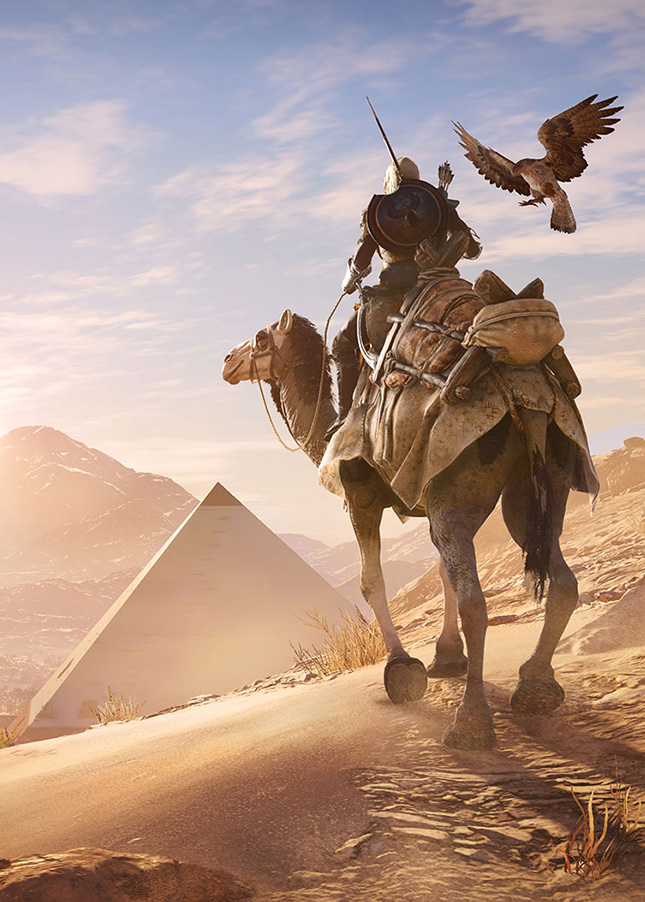 There's far more to Assassin's Creed® Origins than the brotherhood's origin story. Throughout your journey you'll come across many intense, emotional, and memorable stories that paint a larger picture of the world and its people. Spend as much time as you want exploring side quests or play straight from start to finish.
Combat rebuilt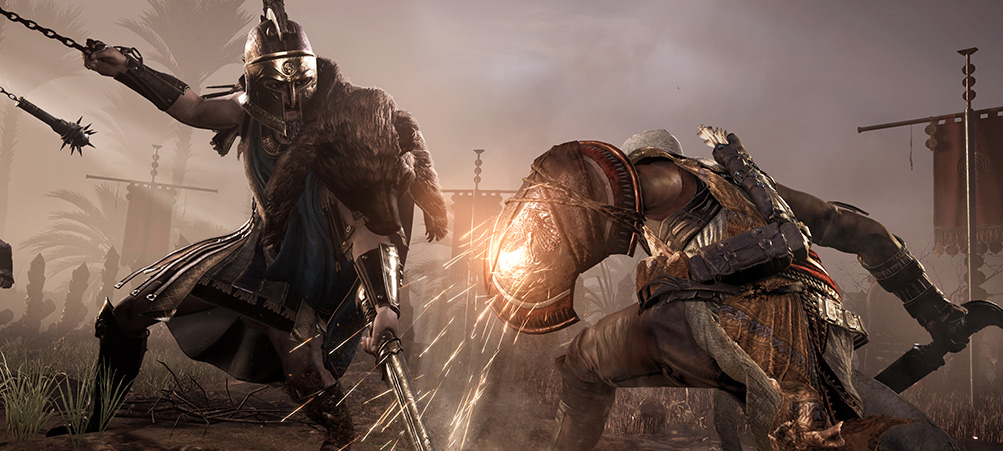 With the new combat system, fighting in Assassin's Creed® Origins has been fully redesigned around weapon hitboxes and positioning rather than timed animations, giving you far more control over every combat encounter. Since your enemies have that same new freedom, it means you'll have to consider the positioning and timing of your attacks more than ever before.
In addition to a revised combat system, the new Adrenaline Gauge allows you to build up energy as you fight, giving you the ability to unleash devastating finishing moves on your enemy.
Weapon Types & rarity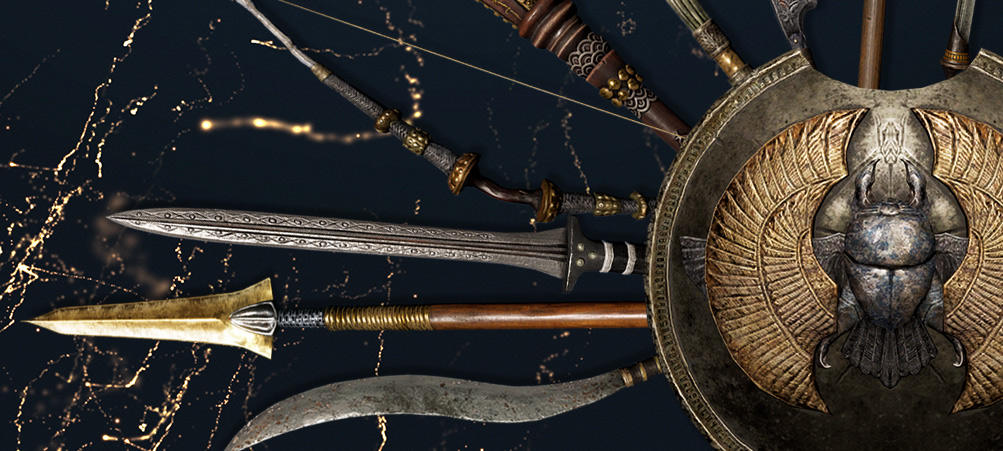 You'll uncover countless weapons in your journey across Ancient Egypt, each with different levels of rarity and strength. There are three levels of weapon rarity, ranging from Common, Rare to Legendary. Whether you're wielding a standard scepter or an advanced sniper bow, every weapon has its own strengths and characteristics that drastically affect your playstyle. The rarer the weapons you find, the stronger advantages you'll bring to the battlefield.